Organize European Removals To Avoid Stress
Our company can handle the entire moving process, regardless of whether you are moving to Europe for a career change, to start a new life in another country, or simply to enjoy your retirement.
As European Removal company, we have learned from our 70 years of experience that moving your belongings from A to B is only half the job. A smooth move requires careful planning.
Moving to Europe is a difficult task, but you can trust the Fast Movers to handle it efficiently. Whether you are moving to Europe for a lifestyle change, as part of a relocation package or if you just want to send some items to Europe, you will want to work with a professional removals company.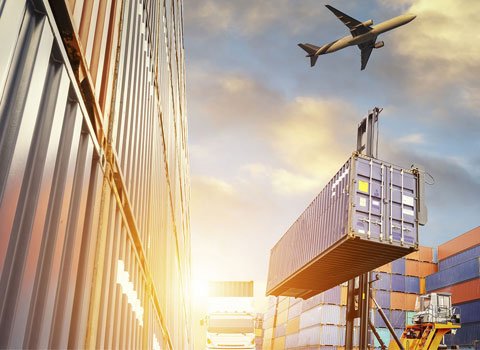 Why Choose Us?
We are a well-known London removals company and we can also help you with European removals. The careful handling of your belongings will be performed by skilled and experienced movers. Our company is proud to provide reliable and convenient European removal company services to people in and around London, so you can rest assured you are in good hands.
We have over 70 years of experience
Handle all possessions with care
An efficient and reliable workforce
Reputation for providing a stress-free removal service
Safe, Trustworthy, and Secure Storage
Home moves are not the same as other moves. Since you have specific requirements on how your valued possessions will be transported, your home move must be customized specifically for you to meet your exacting standards.
We offer a variety of removal services that are delivered to the highest standards and fit around your busy schedule and family commitments. Each Europe Road service weekly to from Ireland is designed specifically with one goal in mind: to make your life easier and to allow you to enjoy your new home faster.
Experienced European Removal Company
You don't have to move out of the country to pursue your career or to study abroad if you are a student. Moving abroad isn't always easy, and neither is the process of moving in general. You can't do it smartly unless you do it the right way! As a long-established removal company in Ireland, we have helped many people move overseas and have the knowledge and experience to assist you, as well.
As an experienced European home removal company, we believe in leaving it to the professionals. Your move will be stress-free. We handle all of the work for you.  We cannot assist you with organizing legal documents, but we are your one-stop-shop for packing and moving.
We at Fast Movers, the professional European home removal company can assist you with your European move. The heavy lifting can be left to the trained movers. Because Fast Movers is dedicated to every job and takes great pride in offering top-notch service, you can count on us to provide a customized service that meets your specific needs.  No matter how big the removal is, we're here to streamline your move and make the journey to your new destination a pleasant one.  When you choose an experienced European removal company, you can be sure that your Europe Road service weekly to from Ireland will be brought efficiently and effectively to completion.